Having some problems with your Mac? Do you have a cracked screen, liquid spill or lost data? We're always happy to help. There is no appointment necessary.
Our service only policy ensures you'll never be pressured into buying a new system, upgrades or parts.
A lot of people don't realise that iMacs and Macbooks succumb to infections almost as much as PCs do.
Bring in your iMac or Macbook today so we can protect your device.
IMAC NOT BOOTING? IS YOUR MACBOOK RUNNING SLOW?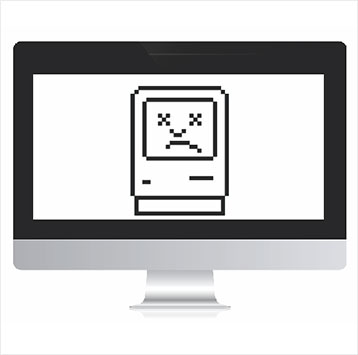 We will be happy to take a look at your system to ascertain the true state of your Mac. We will test your Mac's hardware, software, security and performance.
Unlike the big box stores, we promise you a no pressure, stress free experience.
Have you been told that your Mac is "Vintage"? We specialise in upgrading so called vintage Mac's. Install a solid state / flash drive, upgrade your operating system and your Mac will run better than it ever has.
Bring your MacBook or iMac into us today and we'll get you up and running again.
Turbo charge my Mac
BROKEN MACBOOK SCREEN?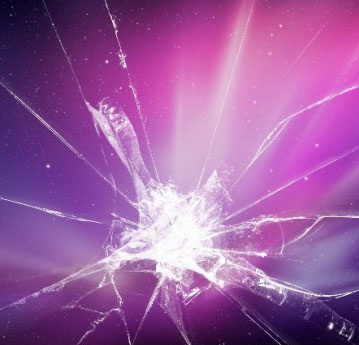 We'll always provide honest recommendations and guarantee our parts and labour. We can replace your screen quickly and easily. Get started with our priority service, bring your MacBook in today and we'll get you sorted.
Liquid Spills? TIME IS OF THE ESSENCE!
If you have spilt anything on your Mac, don't reach for the rice (it really doesn't work)! Turn it off immediately. If possible, take the battery out right away. Try and drain as much liquid from the laptop you can.
The sooner we get to work, the better the success rate so bring your MacBook in now!
Fix my MacBook
CRACKED MACBOOK PRO TOUCHPAD?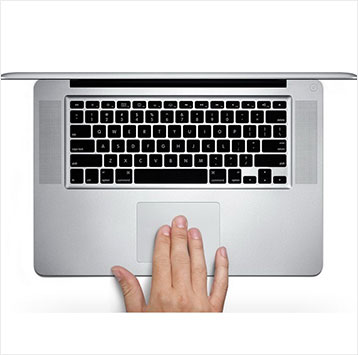 Has your touchpad started to crack?
It's quite common for a MacBook Pro or MacBook Air to do this when the battery is failing and requires replacement.
Did you know the broken touchpad is usually a sign that the battery is swelling? Here at Bentech we can check the battery in your MacBook to make sure that the battery life is long and if the battery isn't up to its full potential, we can offer a replacement battery at a competitive price.
So bring your MacBook in today for a comprehensive assessment!
Fix my touchpad!